Union County
Georgia
IC Iron

No
Found 1853
6.8 kilograms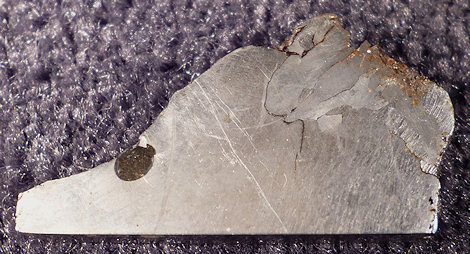 35 gram part slice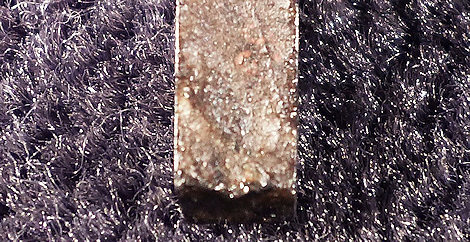 Red number 53 on slice edge is a C.U. Shepard # from the USNM 1902 catalog.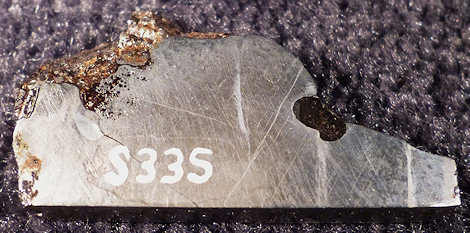 S335 is Jim Schwade's collection #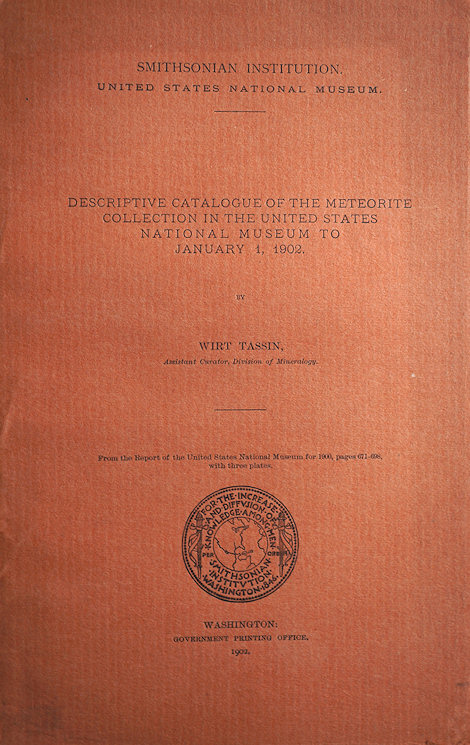 USNM 1902 meteorite collection catalog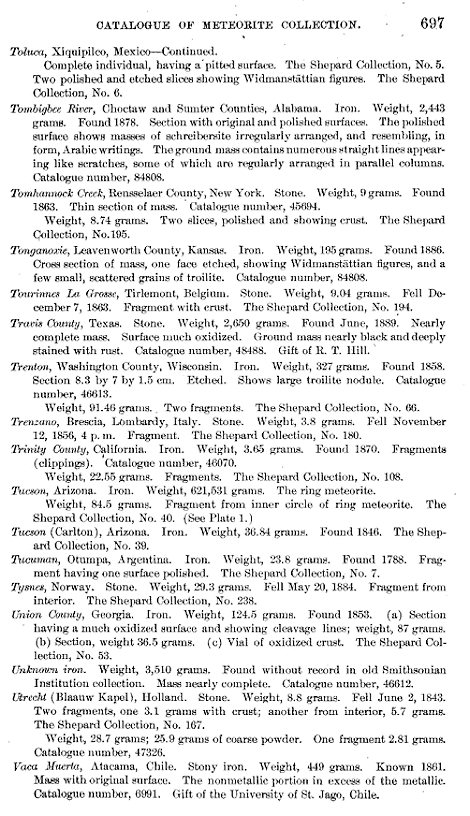 Page 697 of the USNM 1902 catalog with reference to the C.U. Shepard #53.
The 36.5 gram section (b) has obviously been polished and lost 1.5 grams since 1902.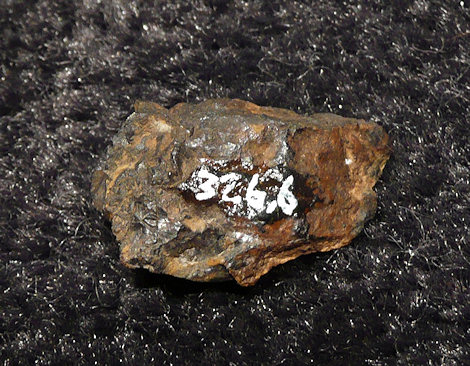 4.056 gram fragment with AML #326.6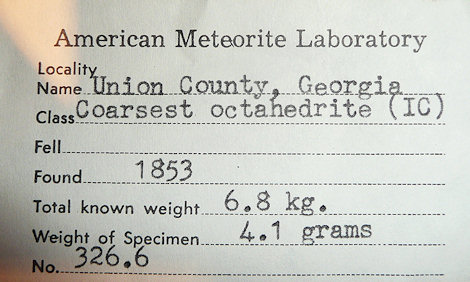 AML COA for 4.056 gram fragment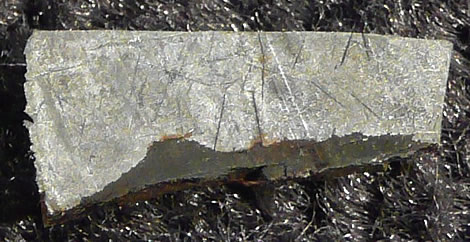 1.087 gram etched end part slice